OLIVES
Azad Group can source bulk volumes of Green or Black olives, shipped in bulk containers for industrial use or packaged olives in bottles or packets, ready for onward retail sale to end consumers. Azad Group source supplies of food grade olive oils in Greece, Spain, Italy, Chile and Australia. The olive oils are classified in to Extra Virgin Olive Oil, Olive Oil and Pomace Oil. Each category of olive oil supplied is pure and not a blended mix of various categories. selected by Azad Group must demonstrate they have inspection and quality controls in place to ensure they have complied with Hazard Analysis and Critical Point Controls ( HACCP) standards as required to comply with international food safety standards.
CHOCOLATES
Traditionally European countries such as Belgium and Switzerland were most famous producers of chocolate, while Britain and USA consumed the most chocolate. But market has expanded and Azad Corporate can source high quality chocolate products in Turkey, Spain, Ukraine and Italy. Consumers in China, India, Russia, Brazil, Mexico and across the Middle East have a great appetite for chocolate, so Azad Corporate is working with importers and wholesale distributors to source and supply chocolate products.
NUTS
Azad Corporate works with growers in Spain, Turkey and USA who produce fresh nuts such as Almonds, Cashew and Pistachio and then use air roasting techniques to enhance the flavour, colour and texture of the nuts, so they are ready for export, packaged and labelled in accordance with the regulations of the local country where the products will be sold to end consumers.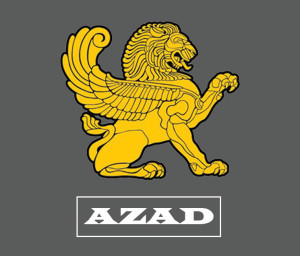 FLAVOURINGS PRESERVATIVES
Azad Corporate sources and supplies Food Grade preservatives and flavourings used in manufacture of foodstuffs, For example Azad Corporate can supply food grade Benzoic Acid.
CONFECTIONARY
Producers across different markets offer a wide variety of confectionary products. Azad Corporate sources a range of bulk and packaged confectionary products such as Malban, Nougat, Cakes and Snacks from leading suppliers and exports them to markets in Middle East, India and South East Asia.
DRIED FRUITS
Azad Corporate works with producers of Dried Fruits such as Dates, Figs, Apricots, Prunes, Raisins, Currants and Sultanas, to help them export their produce to markets where best price can be obtained. Azad Corporate works with importers to source supplies of high quality, fresh produce, and to have it packaged and labelled.