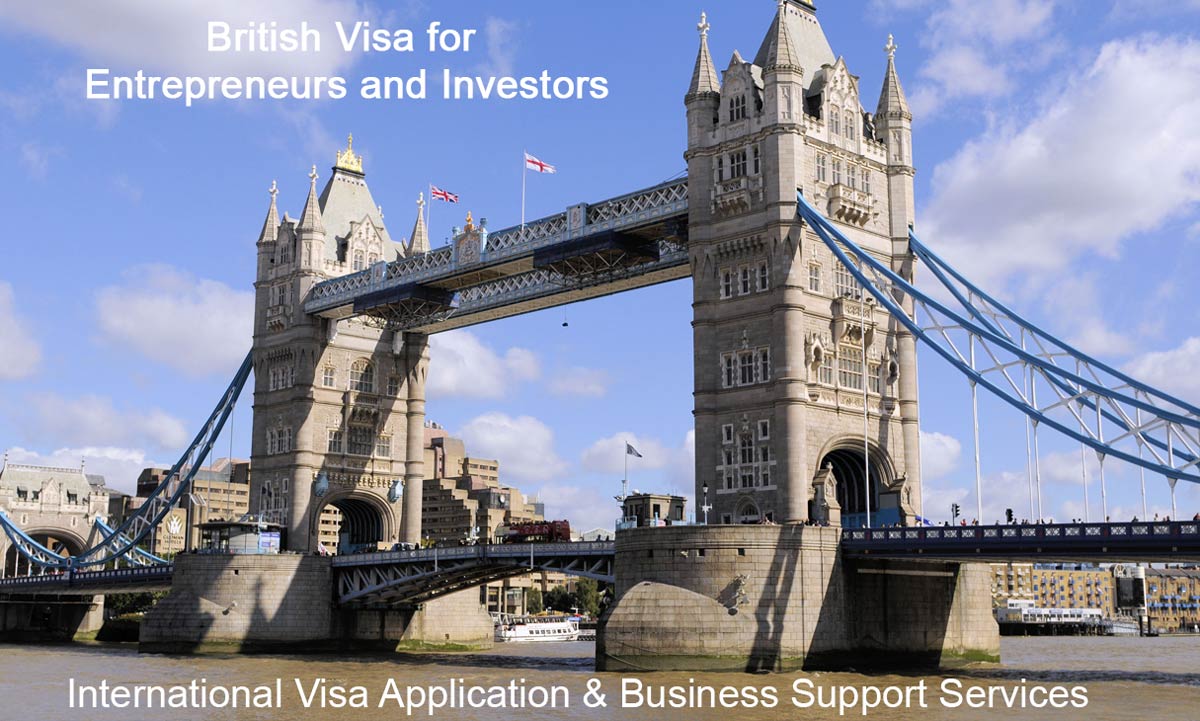 Azad Corporate is a British company, with head office in London. Many high net worth individuals seek a residence visa or second passport to ensure that they can protect their financial assets and family by moving them to an international domicile such as Britain or other European countries.
Because the British Government is keen to attract international business people with innovative ideas and investment capital, to live and work in Britain, they have set up an Entrepreneur Visa program and also an Investor Visa program, to facilitate people who wish to apply for a UK Visa for themselves and their family members.
ENTREPRENEUR VISA
For entrepreneurs who want to set up and manage their own business in Britain, Azad Corporate can assist them with both their UK Entrepreneur Visa application and support the Entrepreneur as they launch their new business after they arrive in Britain.
To qualify for a UK Entrepreneur Visa you must show that you have at least GB£200,000 of own Capital deposited in your Personal Bank Account, at a reputable and approved Bank, for at least past 3 months, ready to invest in starting the new Business in UK.
Temporary UK Residence Visa is granted to the Entrepreneur for a period of 3 years and 4 months, then if Entrepreneur can show that he or she is successfully operating their business, the Entrepreneur can apply for a 2 year visa extension.
Then after 5 years you can apply for Indefinite Leave to Remain ( ILR) also known as a long term UK Settlement Visa which may then be granted for an indefinite period, to permit the Entrepreneur and their family to live in UK long term.
INVESTOR VISA
UK Investor Visa is designed to attract high net worth Investors, who want to buy a significant shareholding in an existing British business, and help that business grow.
Investor must show bank documents to prove that he or she has a minimum funds of GB£2,000,000 ( 2 Million Pounds ) ready to invest in Britain.
Visa Support Services
Azad Corporate wants to emphasise that the UK Entrepreneur Visa application system is very much a Two Phase process. First Phase is preparing the Visa Application and Second Phase is setting up and operating a real business in the UK.
Azad Corporate has the expert consultants located in Britain who can assist and support you through both Phase One and Phase Two of the application process.
To ensure that every clients gets the best advice, Azad Corporate liaises with a support panel of independent expert Immigration Lawyers, Business Accountants and Foreign Exchange professionals, who can advise each Entrepreneur about the optimum way to structure their Visa application, so as to maximise the value of the business opportunity and to reduce risk of the visa application being rejected.
Aside from just complying with Government Regulation and preparing support documents required as part of the Visa application process, Azad Corporate is run by entrepreneurs with long experience of managing businesses in Britain.
Business Advisors
Azad Corporate can carry out initial market research, source potential operating partners or site locations, and prepare a detailed Cost –v– Benefit analysis as to the risks associated with various options as how best to structure market entry and prepare financial models and cash flow projections to assess financial rewards.